Increase revenue, improve productivity, reduce costs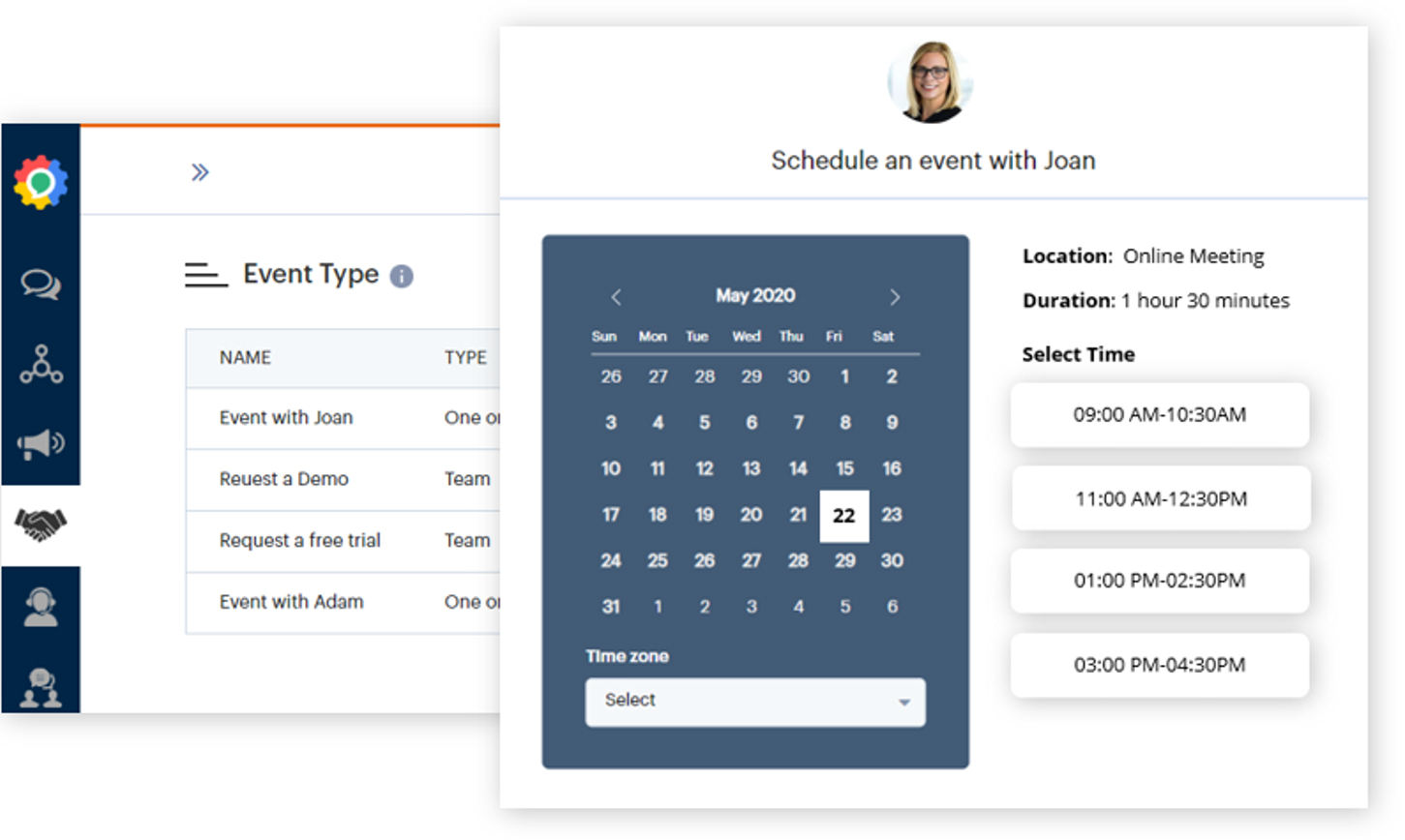 Conversation Productivity
Scheduling
Convert leads to sales and onboard customers with follow-on scheduled conversations and tasks. Easily create events and tasks from your inbox, or have visitors schedule demos and free trials from your chat window. Include teammates in the invitation if you wish. Notify all participants of invitations and reminders by email, as well as SMS and WhatsApp (if those Add-Ons have been selected).
Analytics | Reports
Data for all of ngagge's tools and add-ons are summarized in comparative graphic and tabular period reports, so you can quickly see trends over time. Manage growth and staff by displaying just the reports you're interested in with custom views, or quickly select and display reports from filters based on menu classification.
Integrations
Integrate with MailChimp, Google Analytics, Facebook Messenger, Facebook Ads, Stripe, and many more. Need a third party or custom integration, just ask us. we're here live 24/7.
Mobile apps
Access all inbox channels, your CRM and team messaging threads anytime, anywhere with, always in-sync, mobile apps for the IOS and Android operating systems.
Notifications
Customize notifications to provide alerts on all devices with or without sound for incoming conversations and all team messaging channels. Display notifications whether you're working on your desk or laptop in the app, on another tab, or on a mobile device. Click the notification to open to the application feature page.